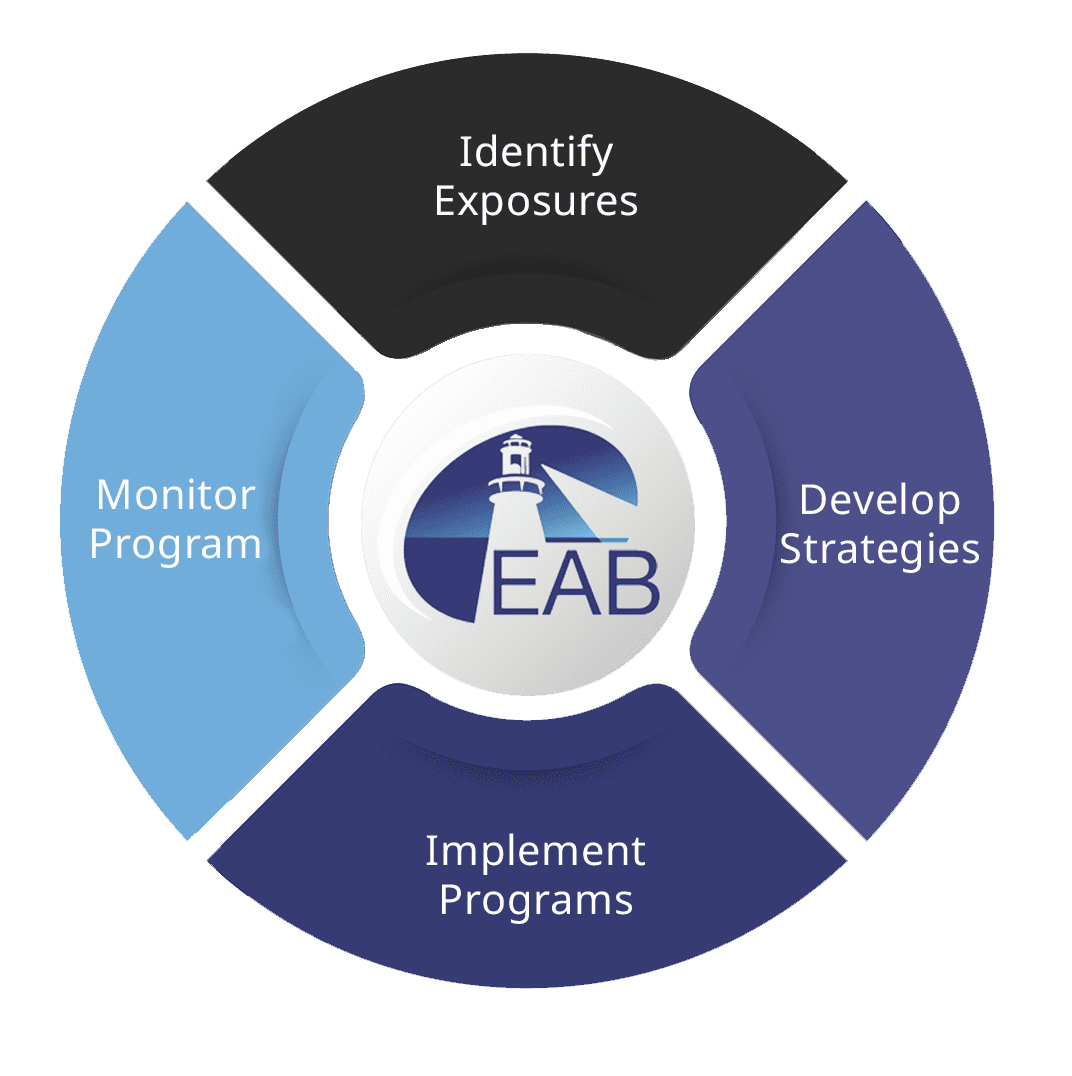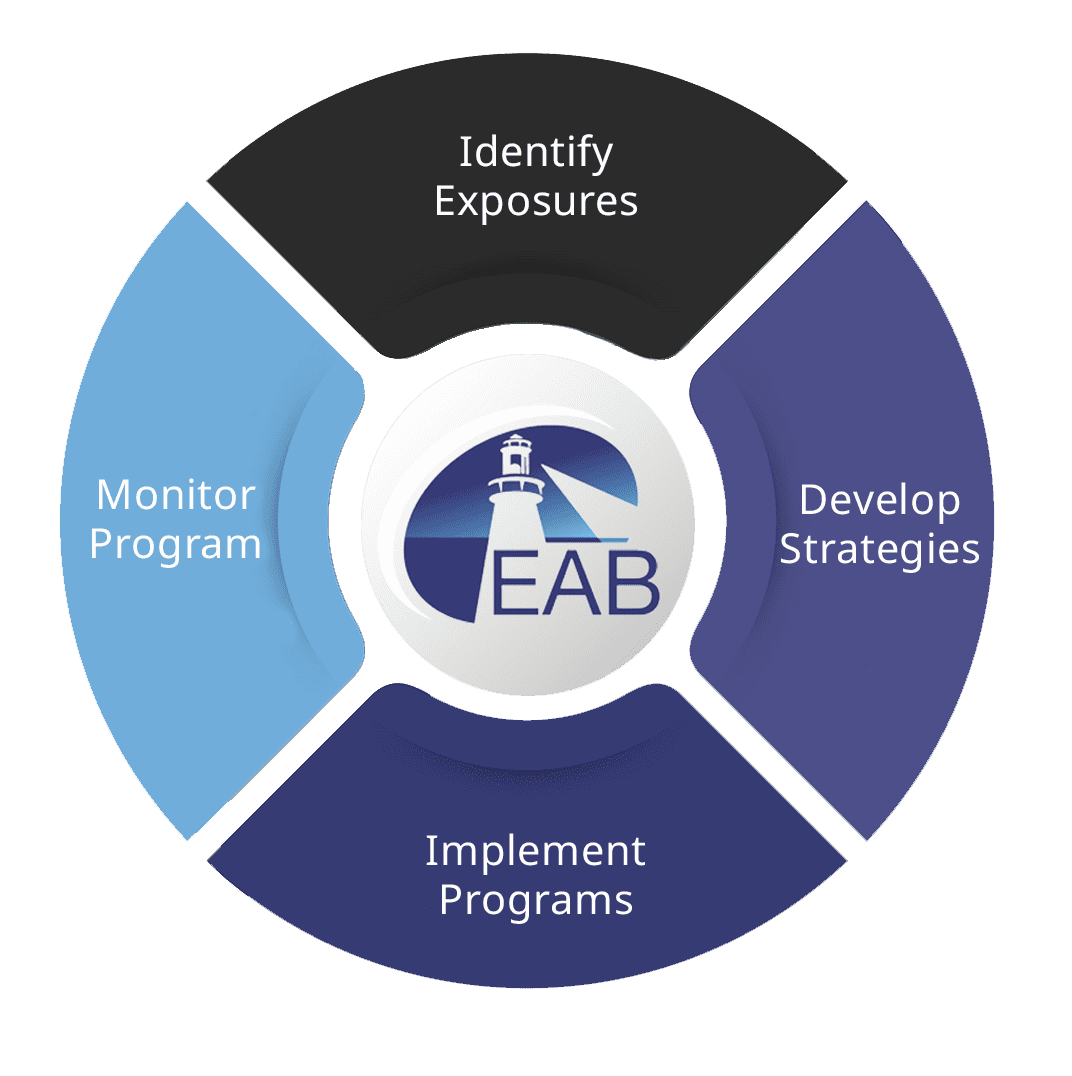 During this crucial initial phase, we invest the time to understand every facet of your business in order to help you and your team identify the risks that face your business. By evaluating the effectiveness of risk management programs, practices and resources under real-world conditions, we assure that your assets receive precisely the right type of protection.
Once we have developed a thorough understanding of your business, including your industry, corporate culture and operating procedures, we move beyond insurance, exploring a spectrum of proven alternative strategies to minimize risk and reduce insurance costs.
During the implementation process, we put in place specially tailored programs and strategies designed to protect your assets while reducing insurance costs. A strong belief in our process motivates underwriters to offer much lower insurance costs on your behalf.
You and your business are dynamic – what works for you today might not work as well tomorrow. For this reason, we continue to monitor and adjust your risk management programs to ensure a perfect fit as your business evolves and changes.
EAB 212˚ Beyond Insurance®
is a four-step process used by EAB Group to identify, understand, implement and monitor risk management strategies for you and your business. Here we briefly examine those four steps:
Step One
Identify
Exposure
Step Two
Develop
Strategies
Step Three
Implement
Program
Step Four
Monitor
Program
Insurance Solutions for Risk Management
Insurance headquartered in Green Brook, NJ, providing insurance solutions throughout the United States
Learn More About Who We Are
In a small room on the first floor of their private home in Green Brook, New Jersey, Ed and Eleanor "Ellie" Boniakowski started EA Boniakowski Insurance Services in 1950, with the humble philosophy that if your treat people right and do the right thing, success will follow.
Ed and Ellie recognized the increasing demand for reputable insurance services and forged major partnerships with several top insurance companies to create an agency their customers know they can trust. What started out as a two-person, husband-and-wife operation has since grown into a firm of 50+ employees, licensed in 25 states.
Today EAB Group operates out of a 5,000-square-foot corporate office in Green Brook, NJ – with a second office in Martinsville and our Western Division located in Colorado. The company still embrace their parents' philosophy of providing real, honest expertise and getting the job done right the first time.
At EAB Group, we put our clients first and work to ensure their complete satisfaction. We take the time to understand our clients' needs, and we value our ability to offer them the right products at the best prices.
We also believe just as strongly in giving back to the community. EAB Group takes pride in providing financial and volunteer support to more than 25 local nonprofit organizations that provide essential services to the community.
EAB Group continues to grow using the Beyond Insurance™ process, helping clients recognize potential gaps in coverage and reduce drivers of insurance costs. We go the extra degree to ensure our clients are completely satisfied.
100+ 5-star Google reviews
100+ 5-star Google reviews
Vero Burke, LLC Jeff Burke

"We have been a client of EA Boniakowski Agency for over 15 years. In all that time each employee has been courteous, thorough, professional and friendly. The insurance business can be an ugly field - who is happy to pay for something you almost never need to use? Yet, year after year, this team provides the quality research for the best policies for our business as well as personal insurance needs. I have highly recommended them for years to my friends and family and will continue to do so."
Drew Griffith

"Jackie helped consolidate my insurance from multiple agencies and reduced my yearly cost by hundreds. Jackie is very responsive, knowledgeable, and professional while also not being *too* stiff. She understands the nuances of living in Colorado and the ins and outs of insuring vehicles and property here. Jackie has my best interest while also providing cost-effective insurance products."
Jim Thul

"Whenever I have an issue with my auto or homeowners insurance I always count on Sandy to resolve it. In addition she advises me when a policy premium is increasing and searches for more competitively priced policies. Outstanding service!"
Kurt Katona

"So I have been dealing with Diane Hermann for many years now regarding our Workers Comp., and G/L policies as a Fire Sprinkler Contractor, my time is very limited as I ware many hats @ A.F.P. Sprinkler Corp. 
Diane assists me all the time, nothing goes unanswered or for any lengthily time period with out an answer, this allows me to keep focused on my business and my all of my duties with minimal distractions, I would use no one else, and because of this when shes retires, I will have to also ! :)"
William Ames

"As a newer customer I was very happy with the way I was helped by Gail. She helped me with adding coverage for my mobility scooter and its carrier. She provided coverage for physical damage for when it is connected to the exterior of my vehicle."
Stephanie Harris

"I started a business and need insurance. Janice helped me to figure out what I needed and made sure I had the right amount of coverage. Janice was professional, answered my questions timely and was a pleasure to work with. I am planning on moving the rest of my insurance needs to EAB."
Kim Czernikowski

"I love working with EAB. Barbara Palmieri is so easy to work with. She always replies right away to all my questions and needs. Could not recommend this company more!!"
Property Damage Liability
Risk Factor
You can be held responsible if you significantly damage another vehicle and/or property. Do you have enough coverage to protect yourself from the risk?
Solution
Your standard auto policy limit could easily be exhausted if you are found to be at fault. An umbrella or excess liability policy provides an extra layer of protection once your standard liability limits are exhausted. It's a cost-effective way to ensure the peace of mind you deserve.
Bodily Injury Liability
Risk Factor
It's easy to get distracted while driving. All it takes is an incoming text message, a fussy baby, or changing the radio station and your eyes are off the road long enough to crash into a pedestrian, bicycle, or another vehicle. As an owner/operator of the vehicle, you may be held financially responsible for any bodily injuries caused as a result of the accident.
Solution
An umbrella or excess liability policy helps extend your coverage to better protect you against these significant costs. It's the ideal coverage to provide peace of mind, even when the unthinkable happens.
Lawsuits
Risk Factor
You invite guests over for a pool party and one of your guests dives into the shallow end of the pool and is permanently injured. They hire a lawyer to represent them and after a long legal battle, you and your family are left financially responsible for their injuries. Do you have enough money in savings to cover your legal responsibilities as well as the legal defense costs?
Solution
An umbrella or excess liability policy increases your personal liability limits by adding protection over and above your current auto, boat, or homeowners policies - providing real financial value, as well as priceless peace of mind. Excess liability insurance is available either by an endorsement to your homeowners policy or available as separate coverage.
Watercraft Liability
Risk Factor
Accidents can happen to anyone at any time, even those who have been out on the water for years. Personal watercraft insurance is a necessity, but sometimes the limit these policies provide isn't enough.
Solution
Your standard watercraft policy limit could easily be exhausted if you are found to be at fault for property damage or personal injury. An umbrella or excess liability policy can extend those limits, providing you an additional layer of financial protection.
Insurance Quote Request
As an independent agency, we offer multiple options at competitive prices.